Guided Tours
Pocono Mountain Magic, The Famous Upper Delaware River, and Lehigh River Love
The Pocono Mountains in Pennsylvania offer some of the states most unique trout fisheries. In the Pocono's we have both small and large freestone streams, spring influenced creeks, and tailwaters - all offering a unique fishing experience for the angler. Here, we can hike up a tiny creek and cast big dries to gorgeous native brook trout. We can fish a slightly larger creek for both native brook trout and wild browns. Or, we can cast to rising trout in a slightly larger freestone river setting. The Pocono Mountains of Pennsylvania are beautiful, and I'm honored to guide throughout them.
The Delaware River is one of the most famous tailwater/freestone influenced wild trout fisheries in the world. Every year I host clients from around the globe that come to seek out it's insane bug hatches and big wild brown and rainbow trout. The freaking bugs of the Delaware River mixed with hard fighting wild rainbows and large wild brown trout make this place a damn angler's heaven! But! Don't be fooled, for the Delaware isn't going to give up her trout easily. It's a sought after fishery and it's trout grow adapted to that.
The Lehigh River is another tailwater in the Pocono Mountains of Pennsylvania that I've grown to love! It's turbulent, tea stained water holds some amazing trout, both rainbow and wild brown trout! The Lehigh River has been on a massive rebound since the mining industry and every year we're seeing healthier trout and more prolific bug hatches. It's also a little warmer here as opposed to the Upper Delaware River, offering a little longer fishing season.
These rivers and streams are home to me and it's an understatement to say I'm in love with them. They're so unique, beautiful, and not to mention fishy!
Pocono Mountain Wade Trips
Half Day Wade 1 Angler - Morning or Afternoon (4-5hrs) : $250
Full Day Wade 1 Angler (8hrs) : $350
2 Anglers + $50
3 Anglers + $150
4 Anglers + $250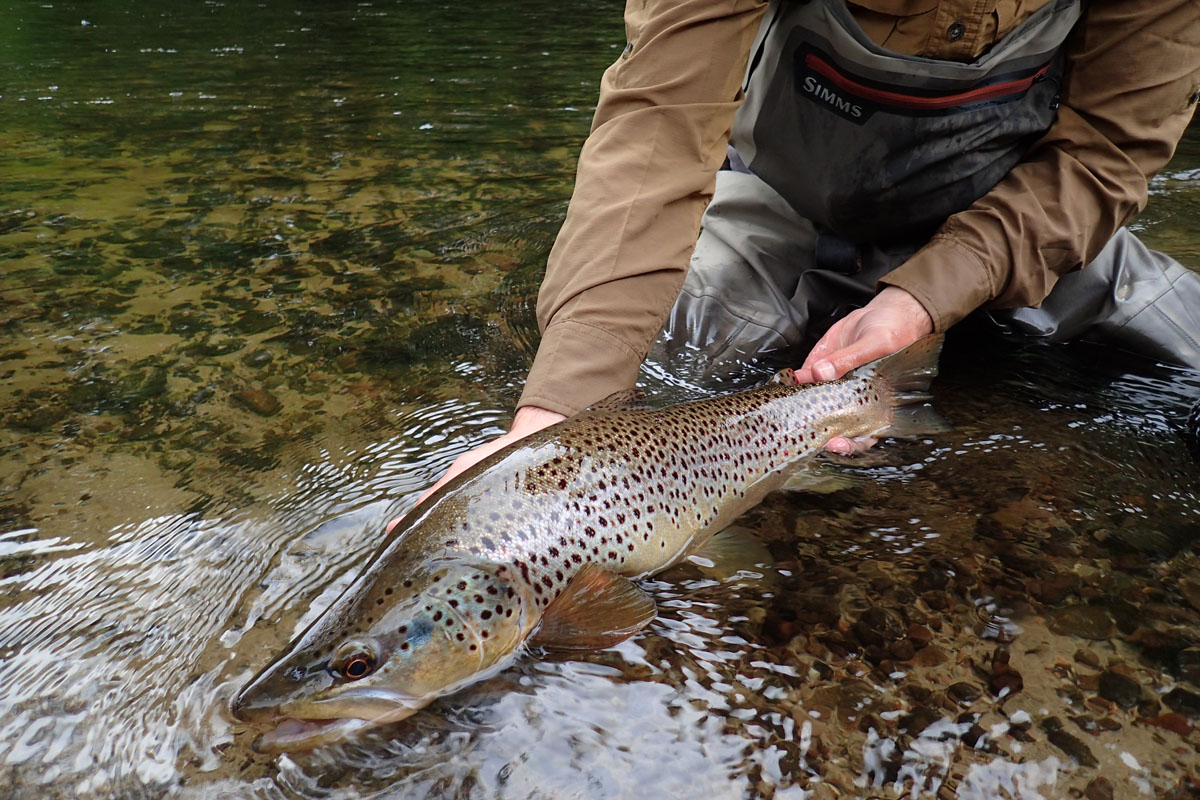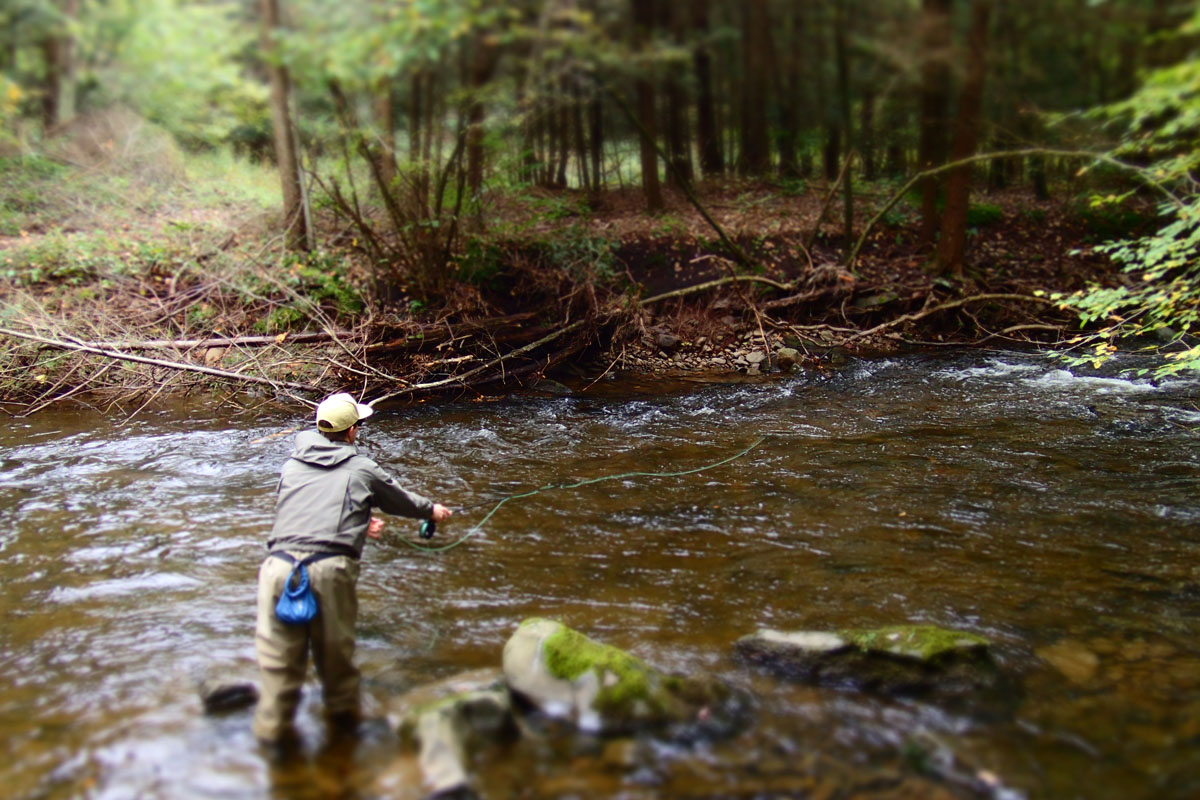 ---
Delaware River Float Trips
Half Day Float 1 or 2 Anglers (4-5hrs) : $400
Full Day Float 1 or 2 Anglers (8-9hrs) : $500
(8-9hrs depends on how much I like ya...)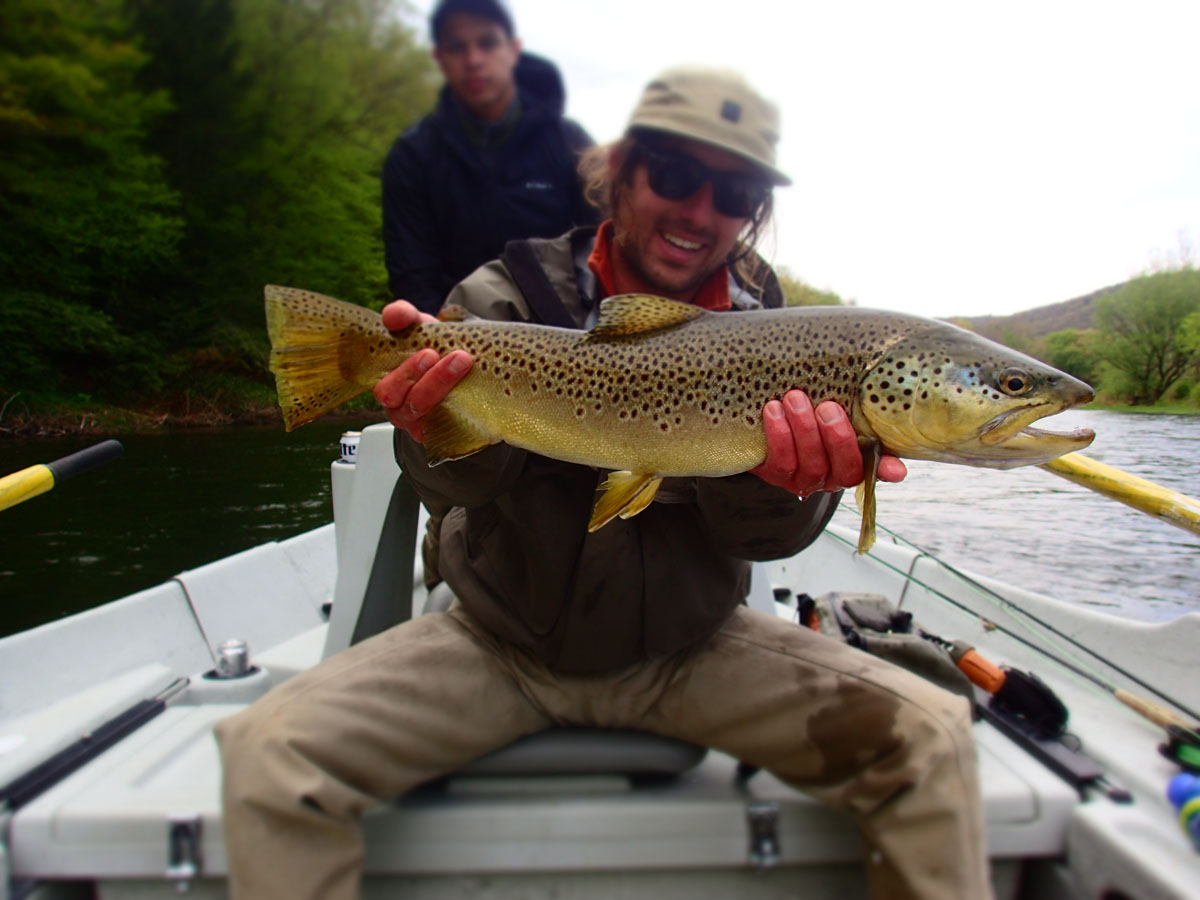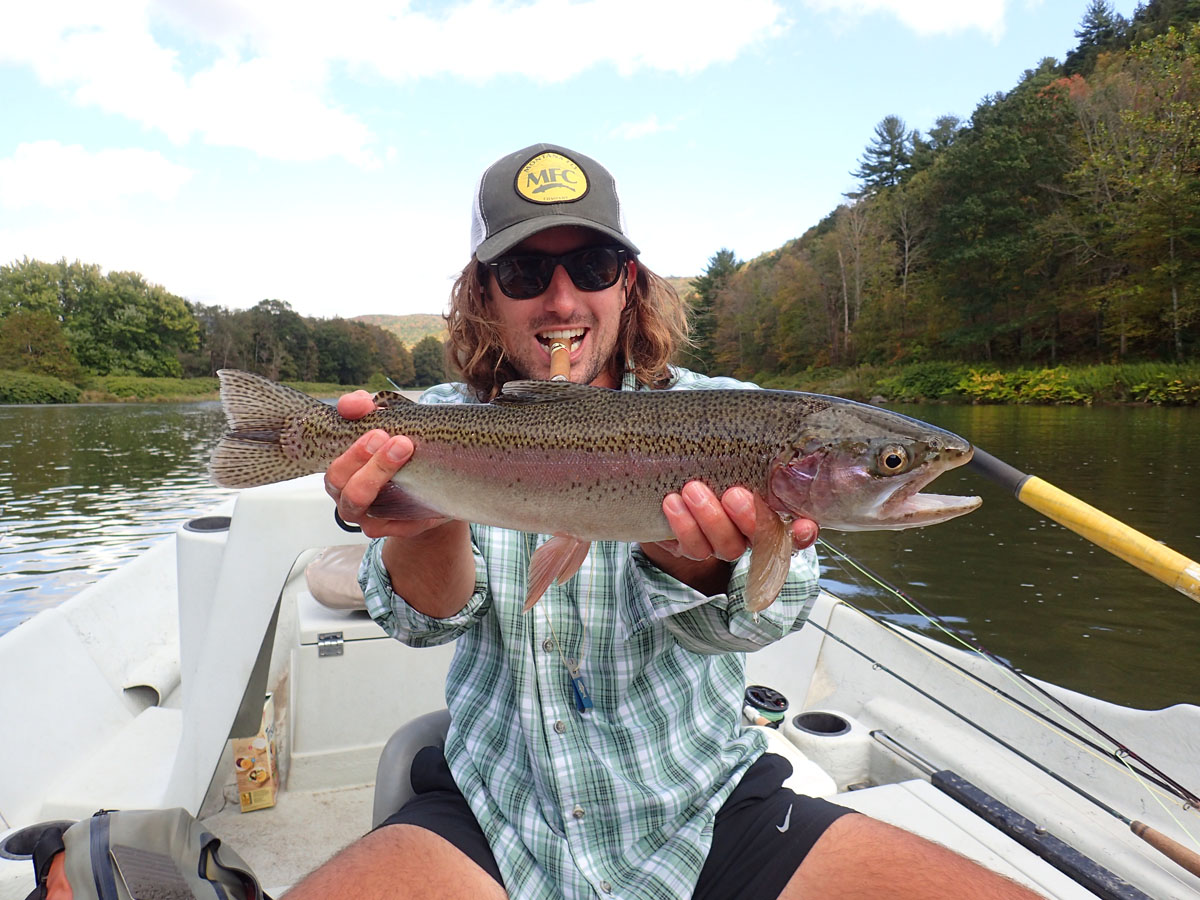 ---
Lehigh River Float Trips
Half Day Float 1 or 2 Anglers (4-5hrs) : $400
Full Day Float 1 or 2 Anglers (8-9hrs) : $500
for half day wade and float trips, I supply snackes and drinks
for full day wade and float trips, I supply snacks, drinks, and lunches along with extra goodies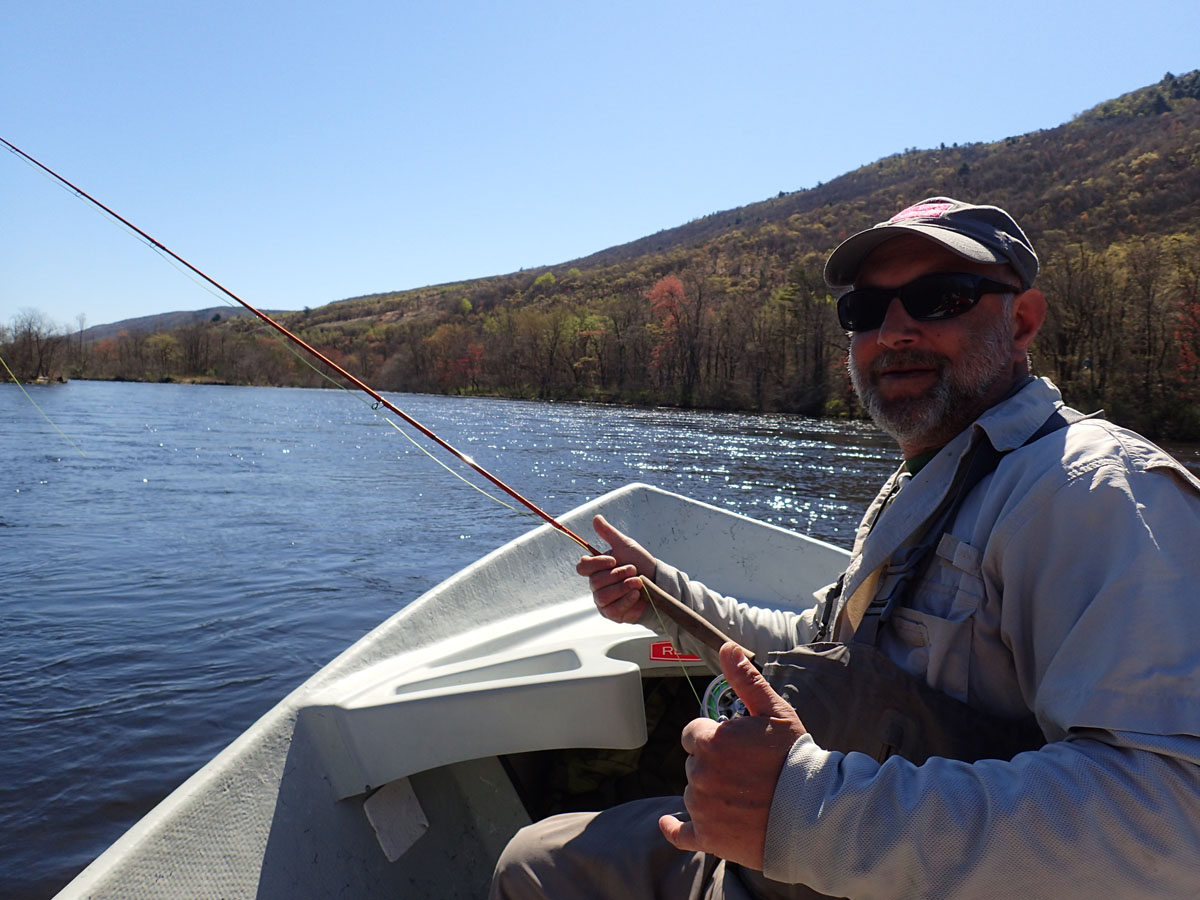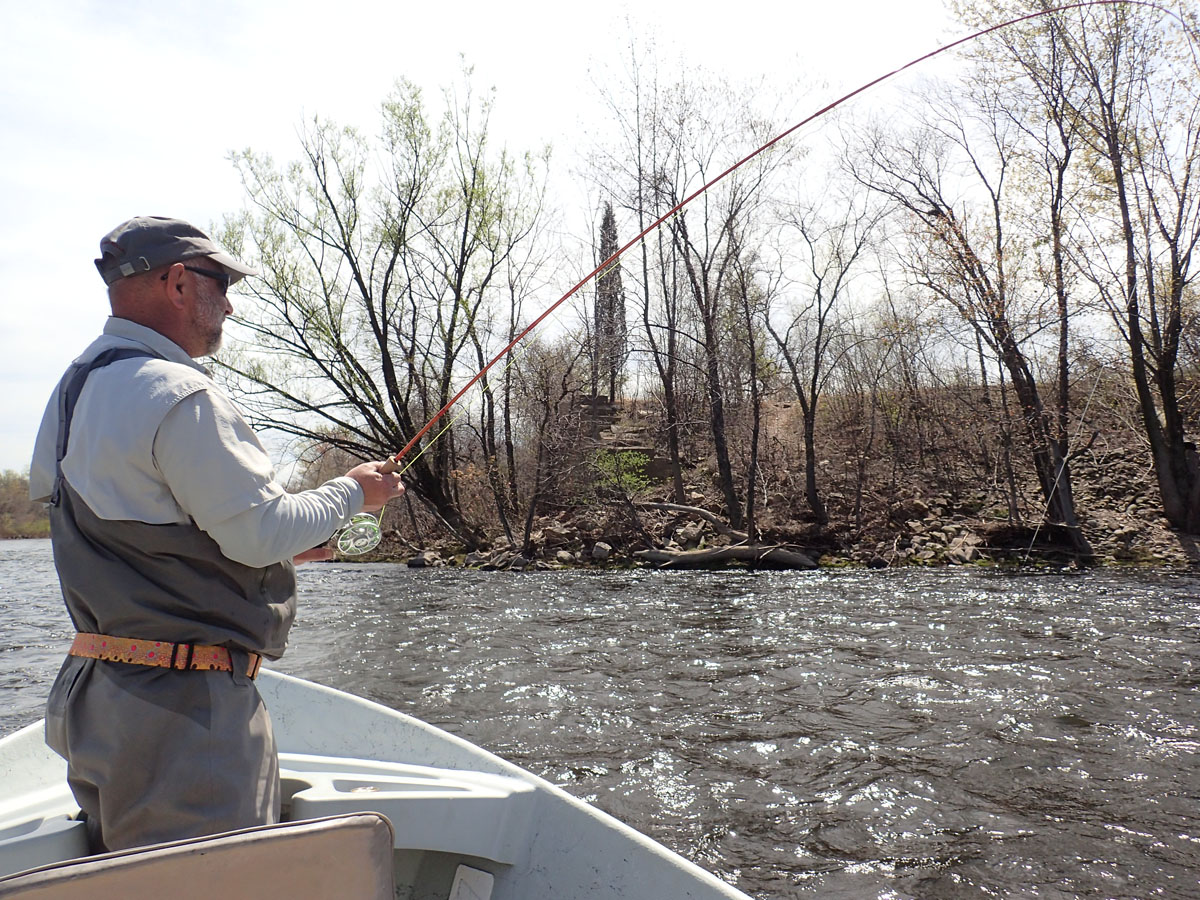 ---
FLOAT TRIP SPECIALS PACKAGES
Filmed Float Trip - You'll receive a 5-10 minute edited video of your day!
Half Day Float 1 or 2 Anglers : $700
Full Day Float 1 or 2 Anglers : $800
12 Hour Float Trip - If you want to experience a true "Full Day Float" to see it all, this is your trip!
Full Day 12hr Float 1 Angler : $650
Full Day 12hr Float 2 Anglers : $700
Wader Rentals
Waders cost $10 a day to rent per person.
Credit/Debit Card Purchases
There's an extra fee of $10 for any card deposits or purchases.
---
Delaware River Drift Boat Rental
If you're planning on floating the Upper Delaware River and feel confident on your own or with friends in a drift boat, I now have a rental boat available. I WILL ONLY BE RENTING THIS BOAT TO PEOPLE WITH EXPERIENCE ROWING A SMALLER VESSEL. It will come equipped with everything you need for a nice float trip down the Delaware River, including life jackets, ponchos, a first aid kit, etc.. Upon booking the boat rental you will be required to sign a safety waiver as well, insuring your experience in a similar vessel and making you liable for any boat damage.
Boat Rental Needing Drop Off and Pick Up : $150
Boat Rental Not Needing Drop Off and Pick Up : $100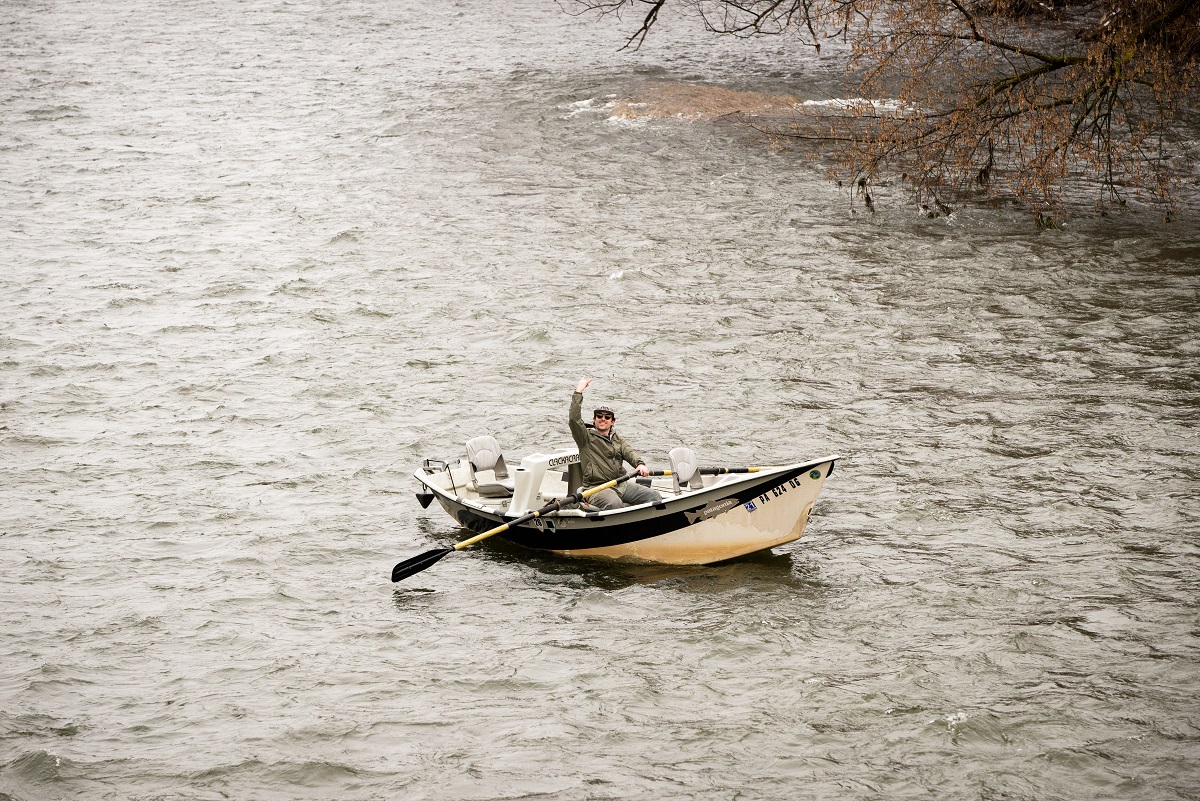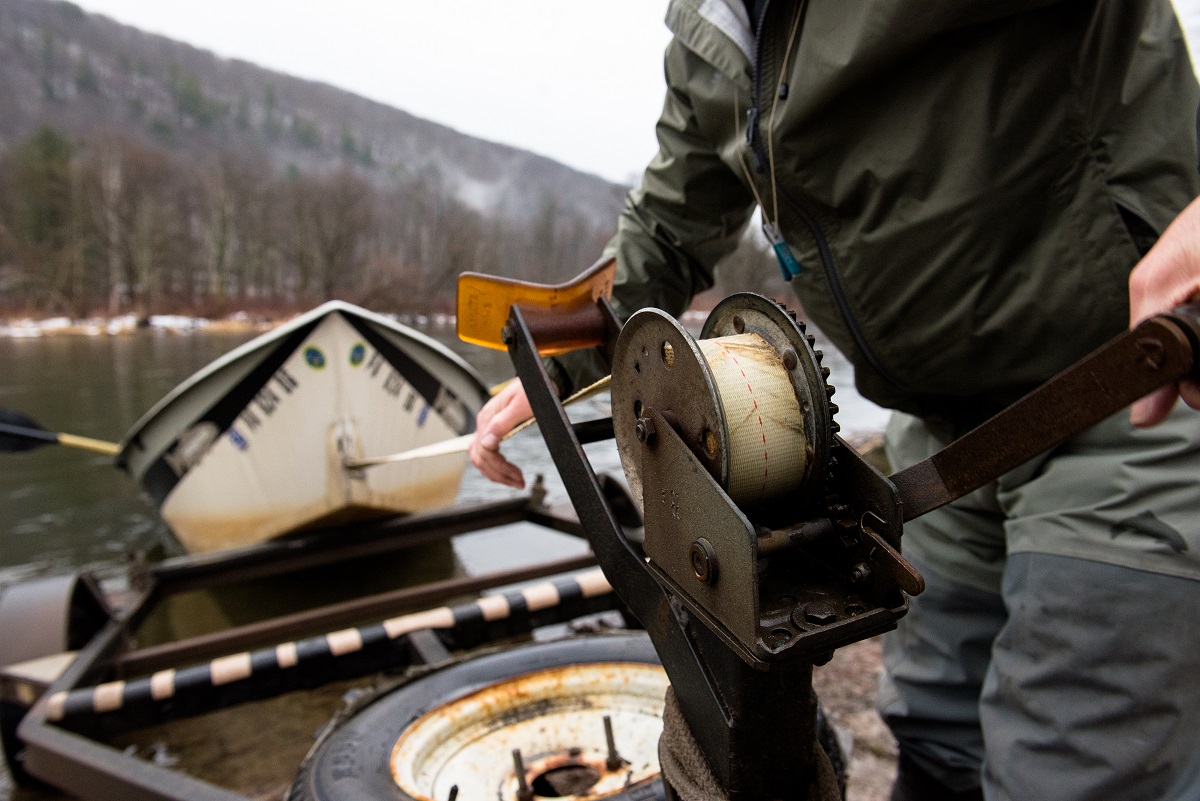 ---
Trout Packed, Central Pennsylvania Limestone Spring Creeks
Central Pennsylvania's State College area is home to some of Pennsylania's finest limstone/spring influenced streams in the country. Whether it be Penns Creek, Spring Creek, the Little Juniata River, or a multitude of others - we're talking highly packed wild trout streams loaded with food. Brown trout in these Pennsylvania jems grow in quantity and quality due to their consistent water temps and food availability. The streams in Central PA are so unique, and if your close you might want to inquiry about one of these trips before coming to the eastern side of Pennsyvania.
Half Day Wade Trips : $300 & Full Day Wade Trips : $400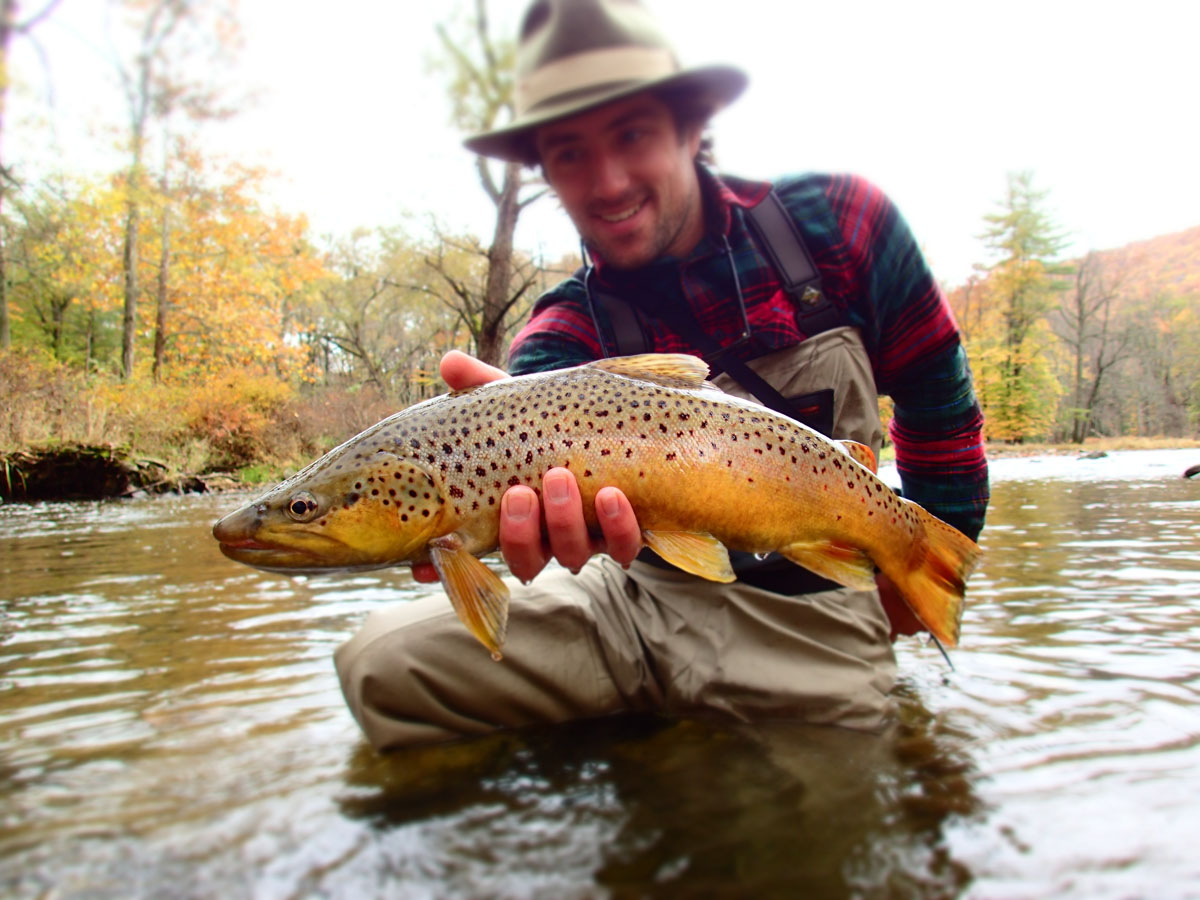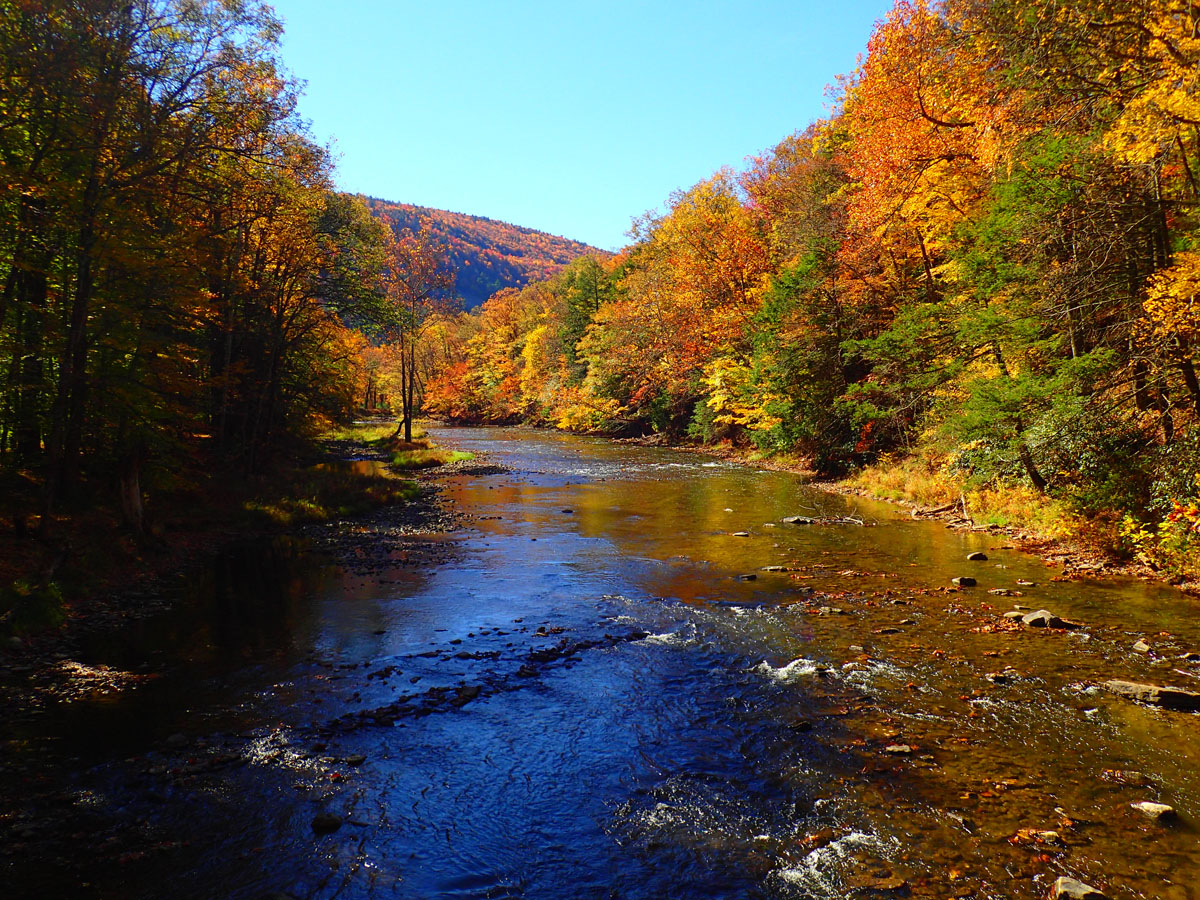 ---
White River Float Trips for Monster Browns
The White River in Arkansas has become one of the most sought after rivers in the country, and for good reason. The White holds some of the country's LARGEST, WILD, TAILWATER BROWNS you can find, and boy can they be fun to catch! Whether your M-O is tossing streamers to the bank while you anticipate a chase from a bucknasty brown or drifting huge hoppers to falling water, the White River is your answer! The reality of catching your trophy brown is a lot more real here!! Email to inquiry about your trip from my "Reach Me" page.
Half Day Float Trips : $350 & Full Day Float Trips : $450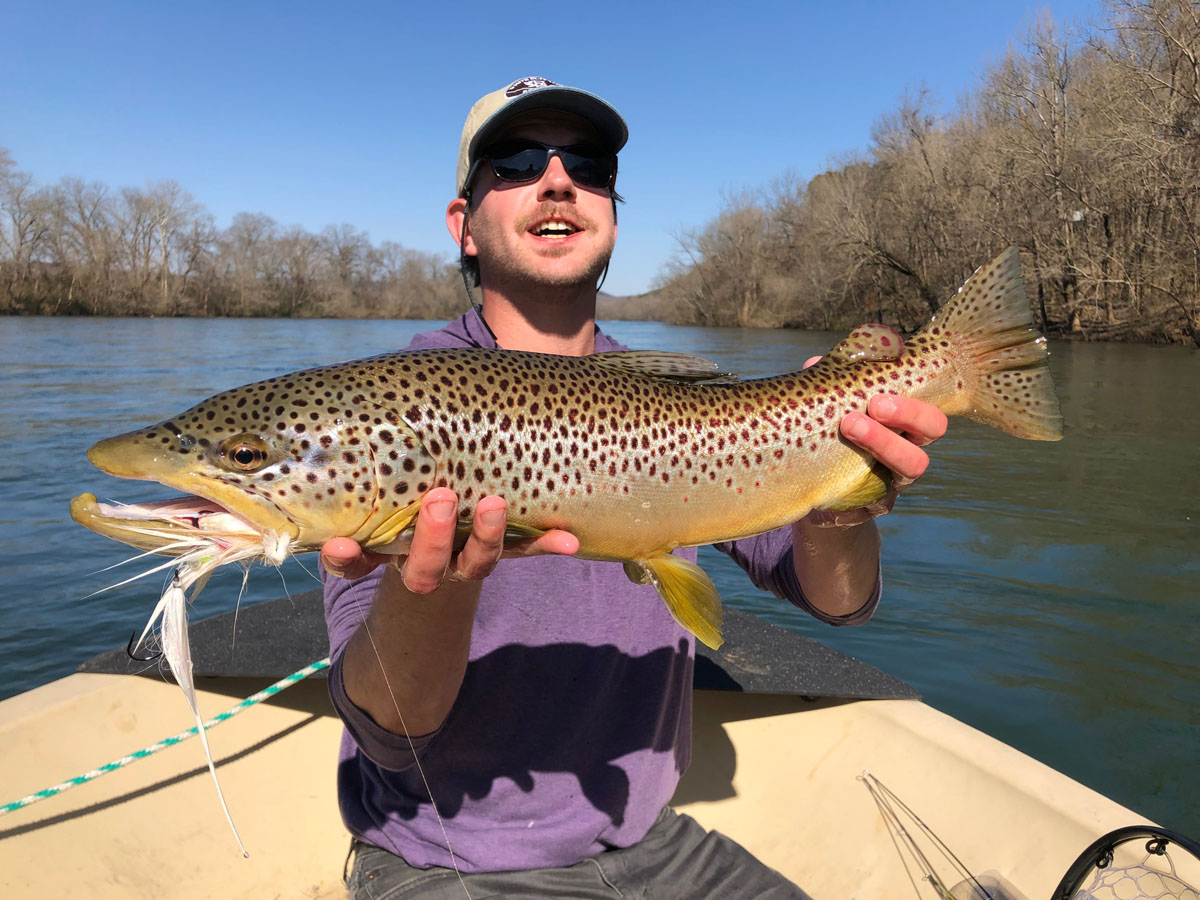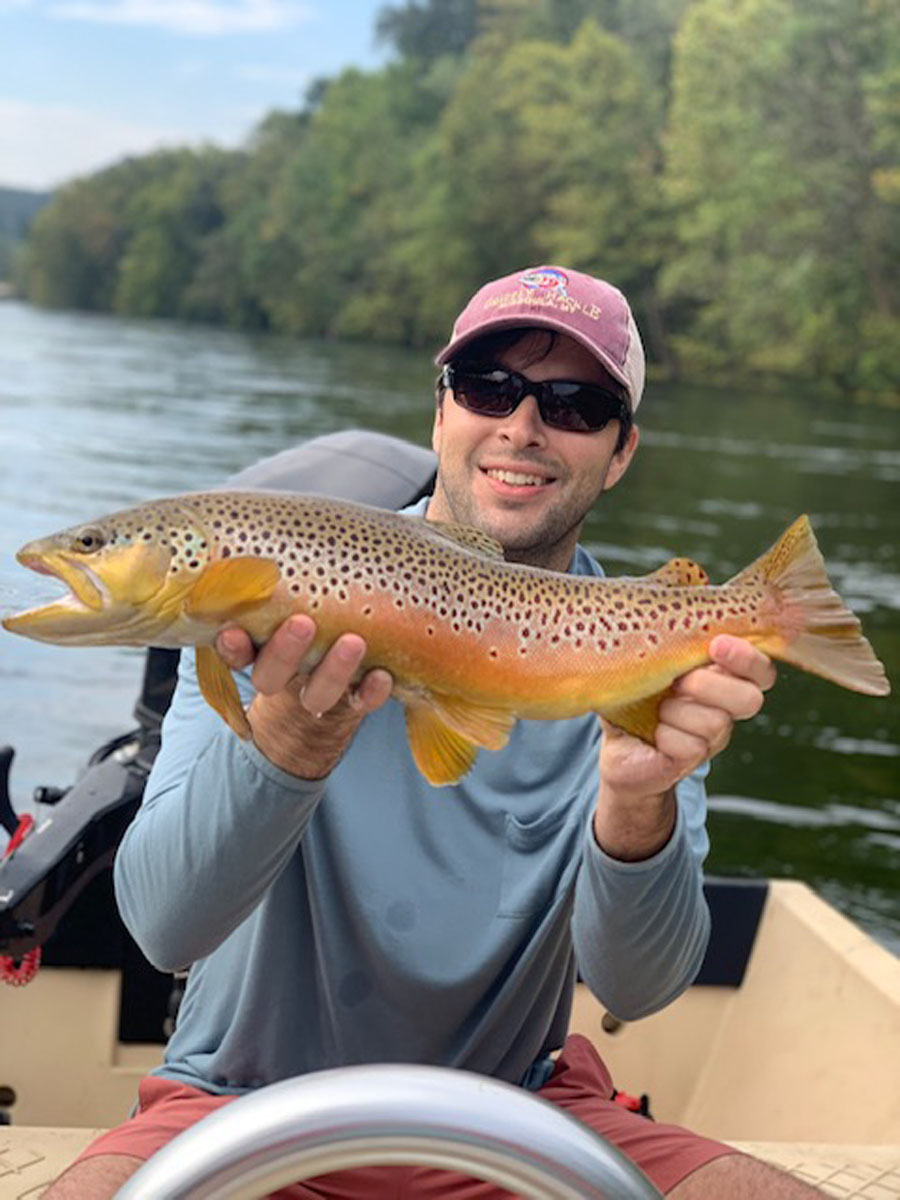 ---
Scenic Float Rides
Scenic float rides provide non anglers the opportunity to float down the Upper Delaware River system to simply enjoy the surroundings that Pesnnylvania and New York have to offer. These floats are perfect for photographers, outdoor enthusiasts, bird watchers, and even for a romantic getaway down the Upper Delaware River. These floats will last anyhwere from 2-3 hours depending on water levels, timing, and route. Food and beverages come with these trips, as well as a guaranteed good time. All Delaware River scenic floats cost : $200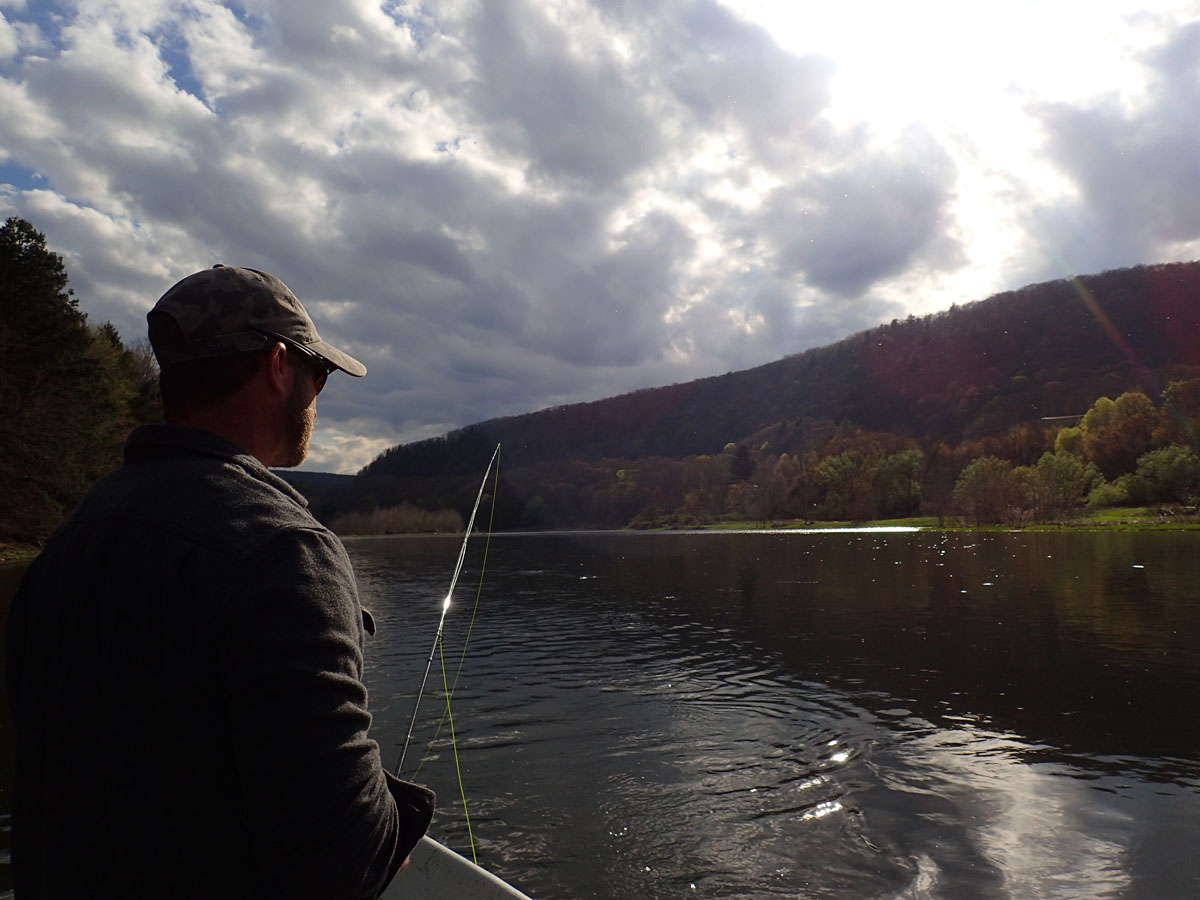 ---
Adventure Trips
Needless to say, Pennsylvania and New York are my home and I consider them wonderful states for trout fishing. However, Montana is one BAAADDDDD son of a gun that provides you insane mountain views, fresh air coming off it's prairies, BIG animals, tasty breweries and vineyards, and some of the world's most highly packed trout streams that simply kick ass! On my adventure trips I offer you all of this and more! I set up these trips in Western Montana so we can enjoy it's amazing qualities. On these adventurs you'll be staying at a beautiful lodge where drinks and dining will be provided for you, along with guided trips by some of Montana's finest guides. We'll do a few float trips and we'll also wade a couple smaller rivers. If you've been searching for the trip of a lifetime out west but haven't made the move, search no more. Come with my groups and lets enjoy what the west has to offer together, you won't regret it. My "Adventure Trip" costs vary, so shoot me an email found on my 'Reach Me' page or too (jesse.filingo@filingoflyfishing.com) and get a more thorough run down. You'll want to come every year after that!!!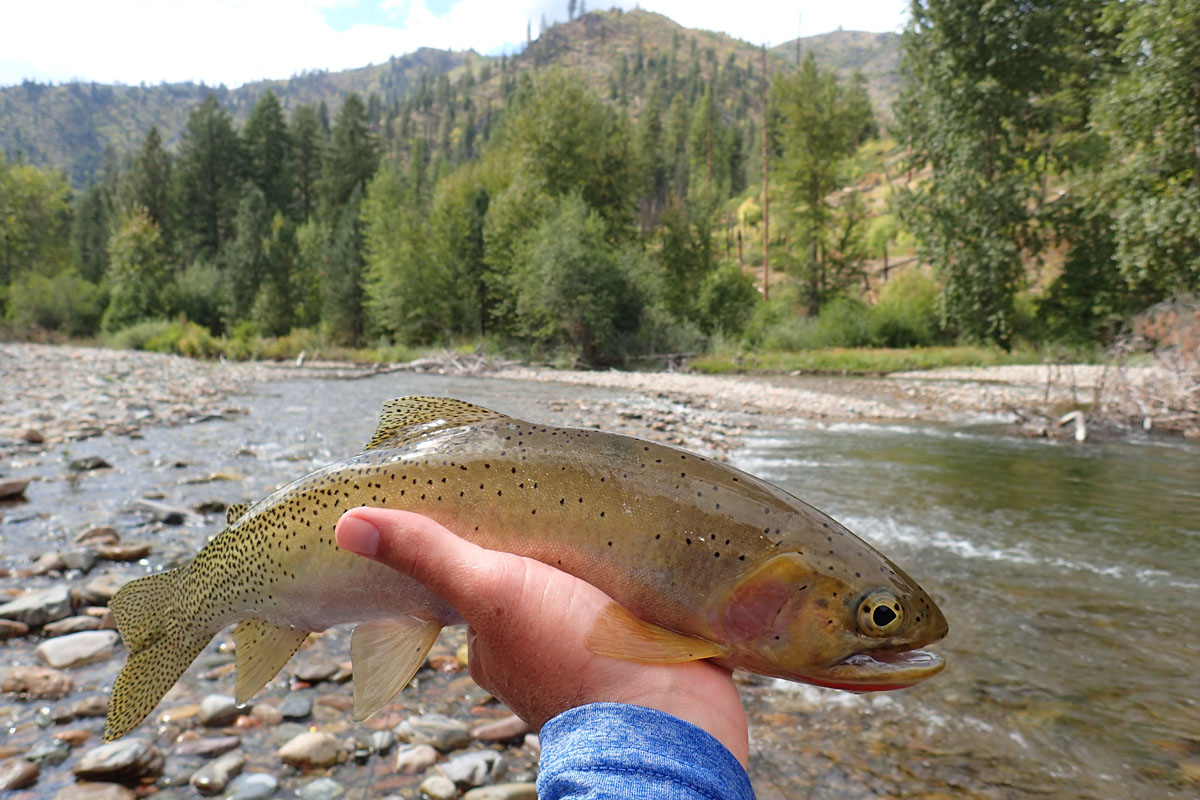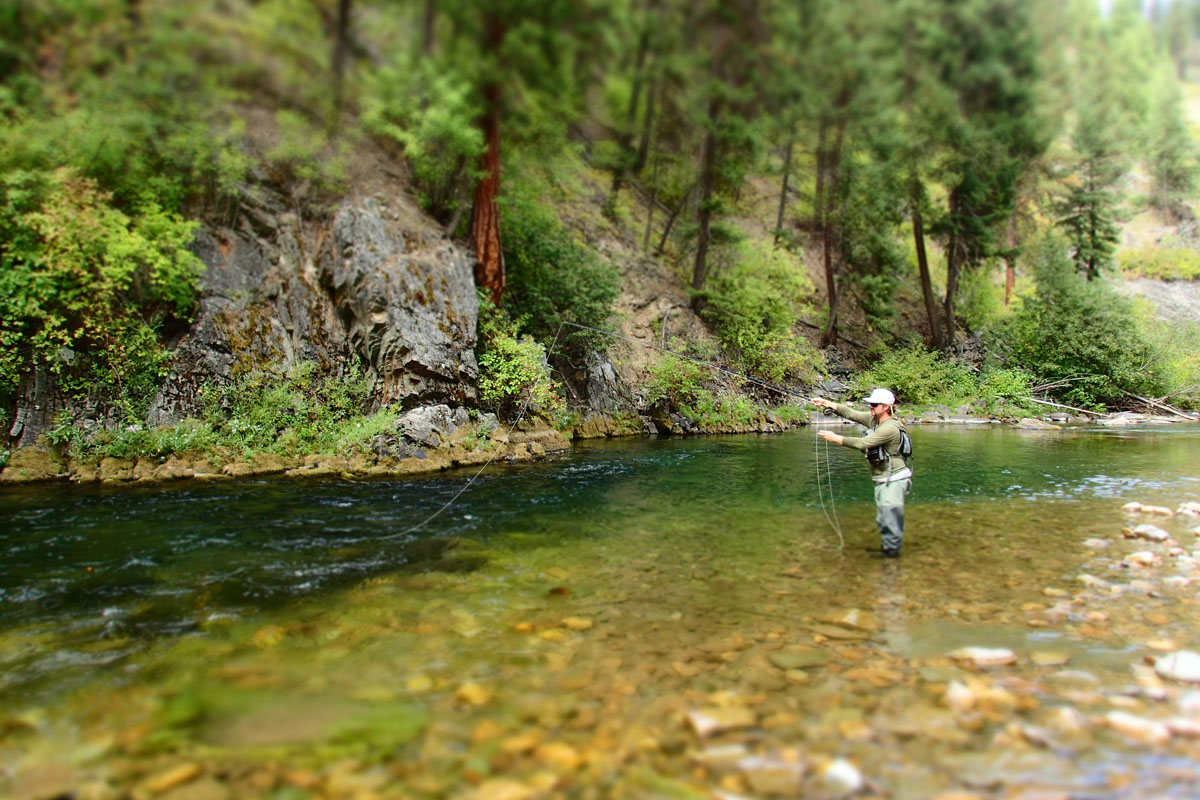 ---
Casting Clinics
Beginners Session for an Hour on Dry Land : $50
Advanced Session for an Hour in Water : $100
Tying Lessons
Hour Long Session : $50
any extra time after that can be discussed upon meeting
---
Flies By Request
Custom Tied Flies:
Midges - 2.00$
Nymphs - 2.00$
Wets - 2.00$
Dries - 2.00$
Buggers - 3.00$
Streamers - 4.00$
I must admit, once my guiding season's in full swing it's hard to get fly orders out. However, if you work with me we can make something work. Most of my client tying is done throughout the winter, while my commercial tying of Jemstone Worms in full swing. Thanks to the dozens of shops I tie for all over the country, I'm selling Jemstones by the thousands. These are my bread and butter fly during the slow season.
---
Gift Cards Available
Are you struggling to find a good gift for a loved one.. What is that you say, he or she loves to fish!!? Well look no further and send me an email so I can get a gift card to you.
Speaking Events
Call or email me to discuss when, where, and how much it would be to speak at your local shop. Whether it's talking streamers and how to chuck them, or the best angles for casting small dries at finicky rising trout. Lets kick back and have some fun. Oh, and learn about fly fishing!
Cancellation Policy
ALL TRIPS WILL REQUIRE A 50% NON-REFUNDABLE DEPOSIT UPON BOOKING (weather is the exception)!
I totally understand that things happen in life that can possibly affect your booking, but please try and let me know as soon as possible. If you cancel within seven days of your booking, the full amount of your trip will be required. However, 50% of this total cost can be used for a future booking if you wish to do so. Keep me up to speed and we'll work on scheduling however we can!